blog
Introducing Fermenting Data at PCD in Aarhus
In February I introduced Fermenting Data project during Processing Community Day which took place in DOKK1 in Aarhus. I was invited by the code&share community to talk about this curatorial research project.
I really like the title Fermenting Data because it immediately generates questions: 'what is that?', and 'what does it mean?'. I have some ideas about what fermenting data could be for me, and I really like how this wild association of data and fermentation is a provocation to think about data differently. It is unusual to bring together data and fermenting because what would that look like?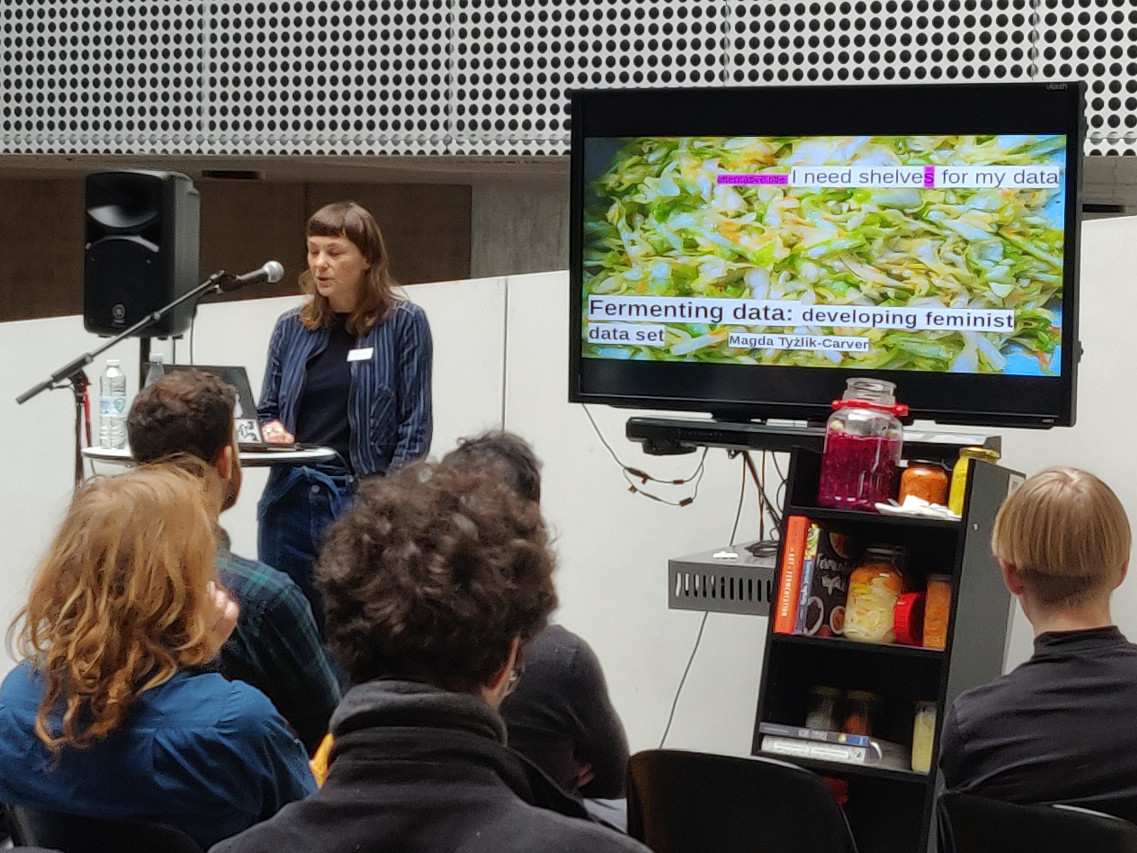 Foto: Winnie Soon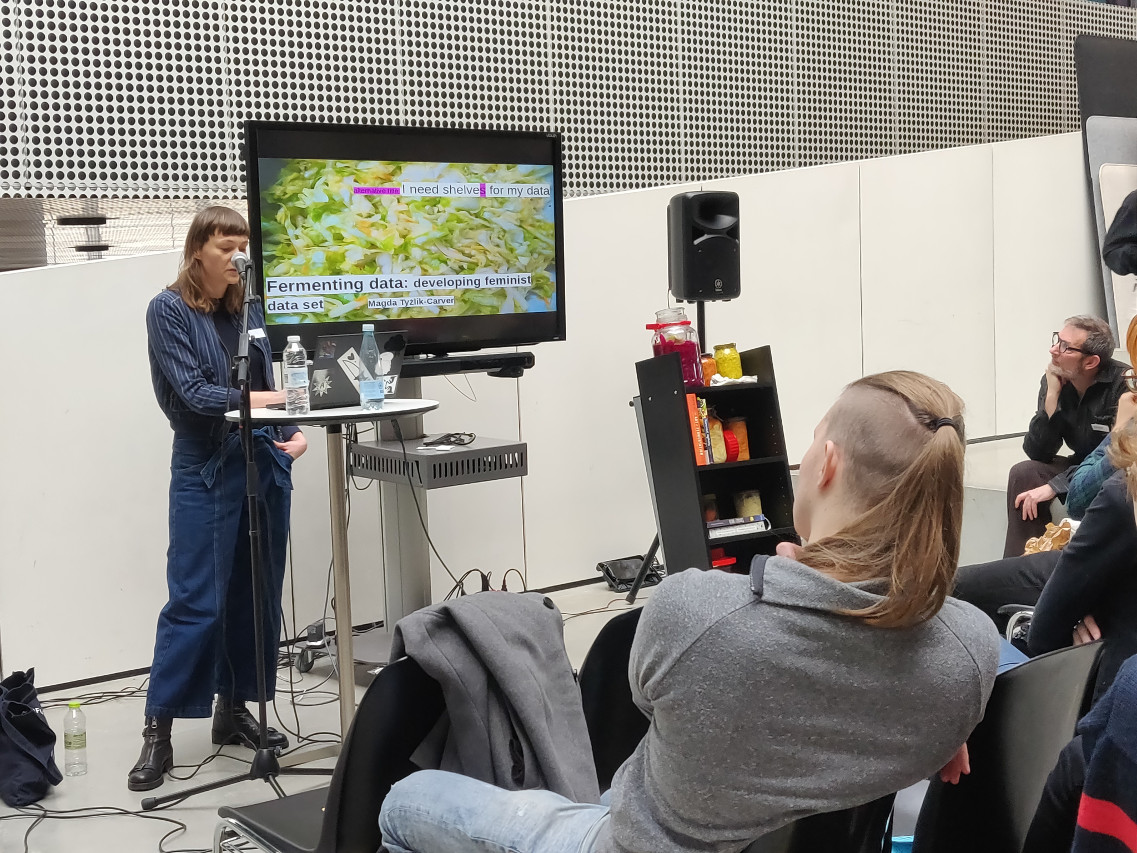 Foto: Winnie Soon
For me this project started as an inquiry into data to ask what data are, what are histories of data collection, storage and presentation. My curatorial practice influences what questions I ask and how I ask them and Fermenting Data is inspired by this. I am also influenced by my personal experience of fermenting that is part of so many families and cultures in Eastern Europe and beyond, and the more recent interest in fermenting across the world.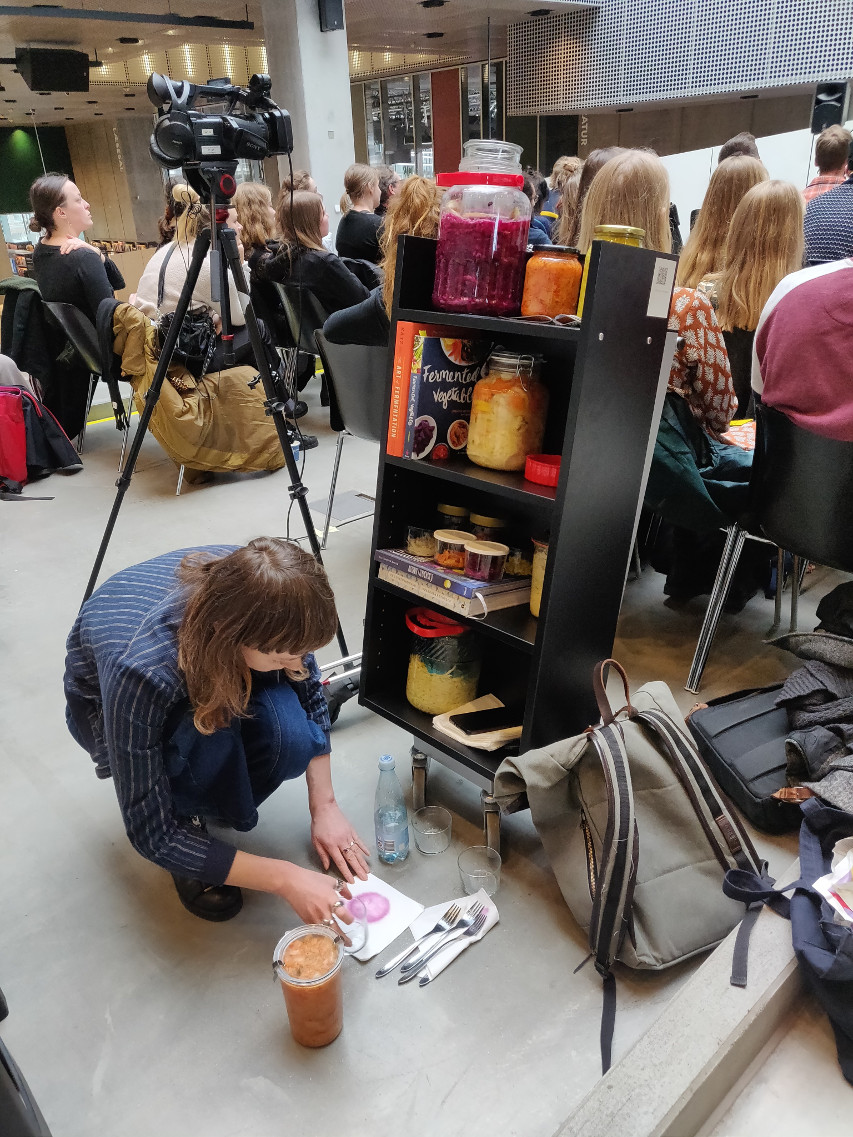 Foto: Winnie Soon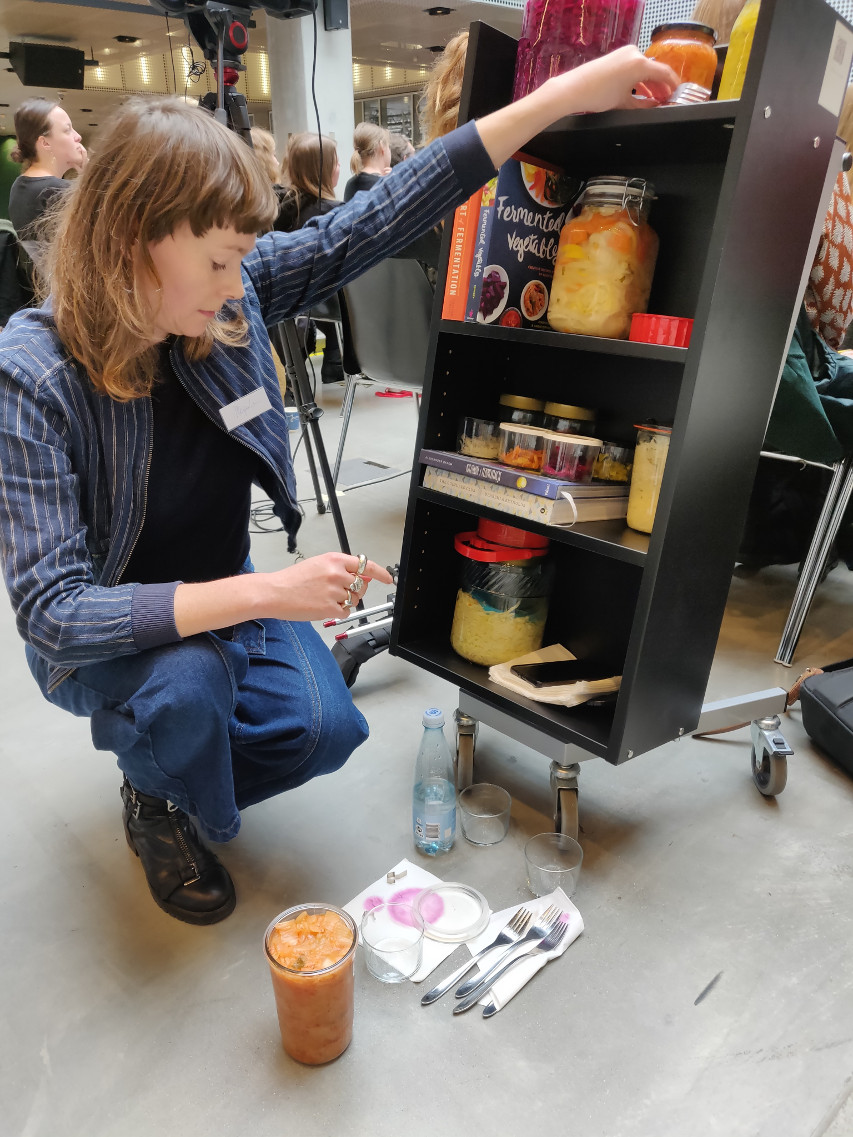 Foto: Winnie Soon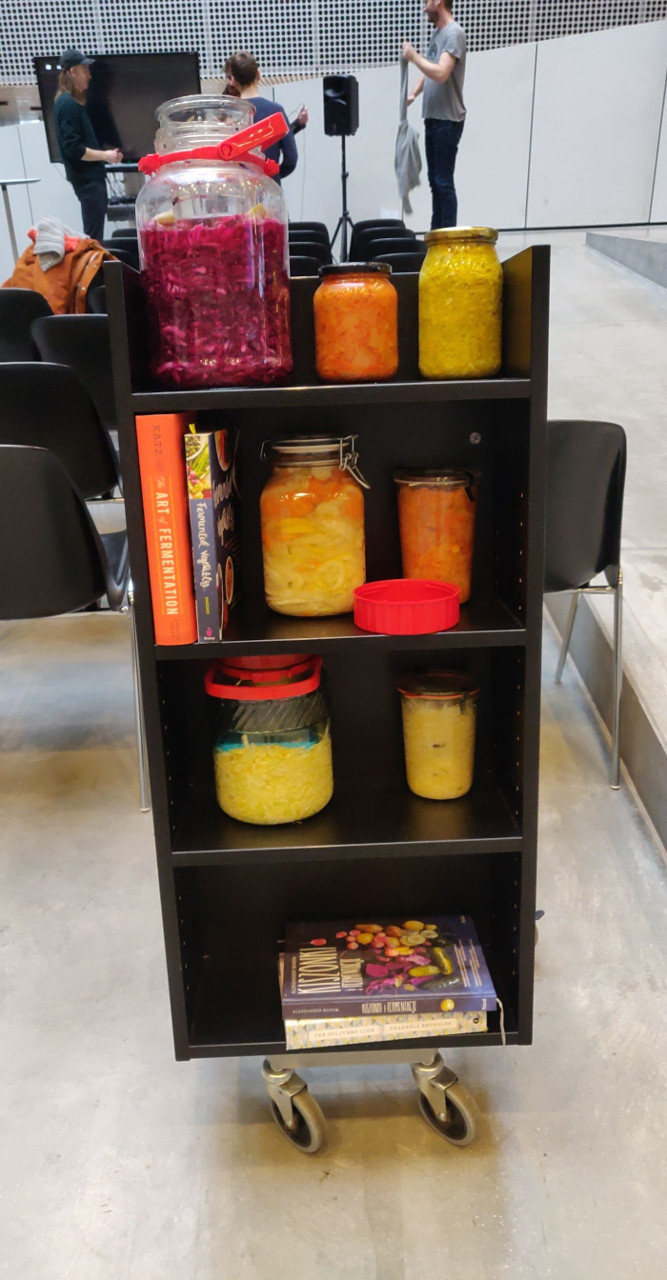 Foto: Winnie Soon
But Fermenting Data is also influenced by many recent projects which question data practices and their violence. For example, and this is by no means a full list:
And so Fermenting Data builds on these many traditions and engages curating, fermentation, data, feminist intersectional practices, art, and communities together to invent and discover new data practices and data futures.
Tags: blog, literature